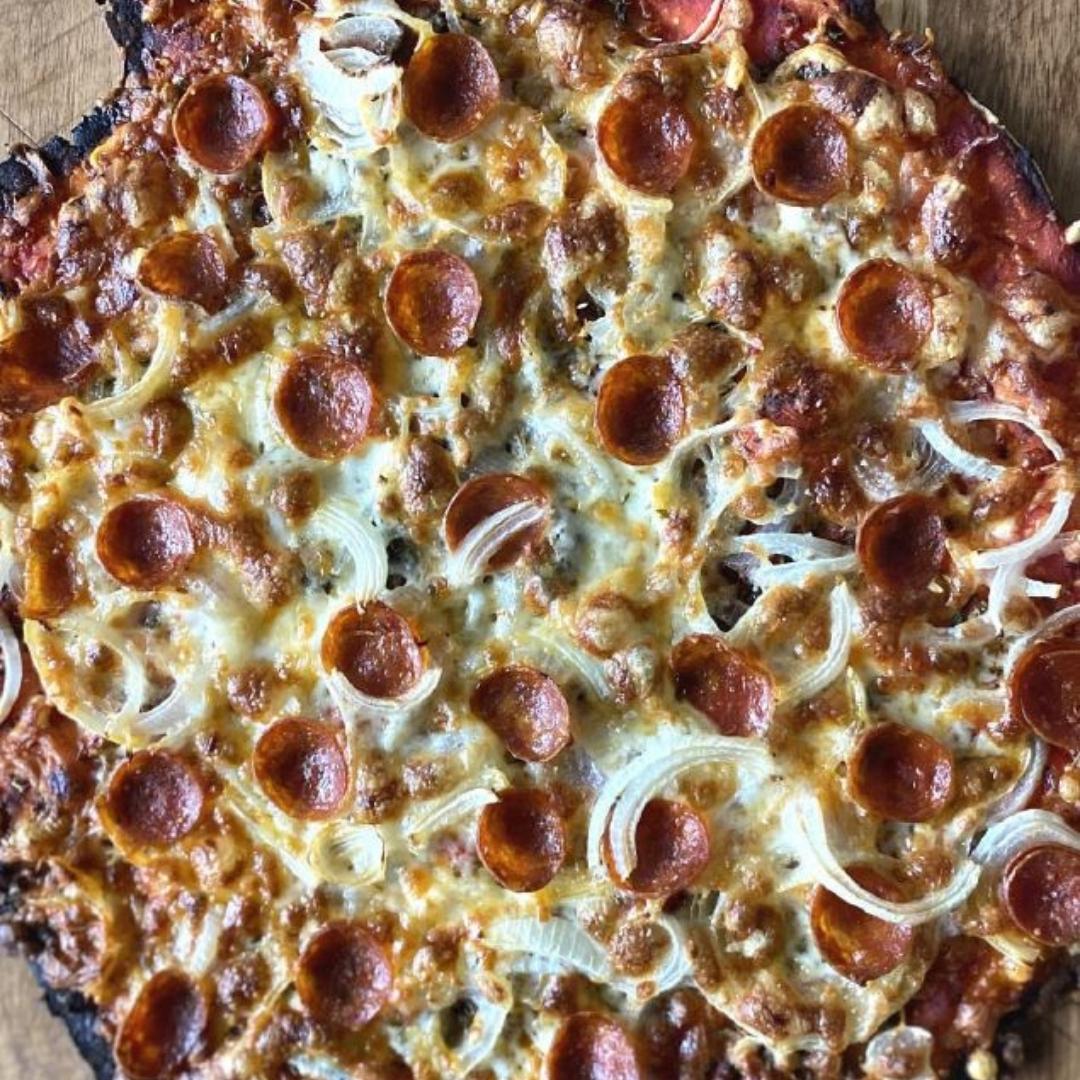 WINE PAIRING
Nortico Rose
INGREDIENTS
Serves 2 people
DOUGH
2 cups all purpose flour (GF cup4cup brand)
1/2 Tsp salt
1 tsp sugar
1 packet (1/4 ounce each) active dry yeast for bread baking
3/4 cup of water (lukewarm)
TOPPINGS
3-4 tbs tomato paste
2-3 tbs oregano to taste
1 medium onion, thinly sliced
Salt to taste
Pepper to taste
Olive oil
Grated mozzarella, you may add grated gouda and gruyère
Pepperoni
PREPARATION
Set oven to 500F. In a mixing bowl add the flour, salt, sugar and dry yeast. Add the water little by little and mix with a fork until all combined. Cover the dough with plastic wrap in a big bowl for 1-2 hours. I normally do this overnight. Once the dough has raised to be almost twice the size knead the dough a couple of times.
Separate the dough into two peaces to make 2 pizzas. Add a bit of extra flower into the surface of the dough so that it is not sticky and easy to flatten on a baking sheet.
TOPPINGS
To garnish the pizza (proceed in this order): spread the tomato paste all over the pizza pie, then add some oregano throughout, salt, pepper, slices of onion, sprinkle some olive oil, add mozzarella cheese to cover the entire pie, and add the pepperoni slices to top it off.
Place in oven for 10-12 minutes At 500F. Makes two pies (each pie is good for 1-2 people).